Jean's Top 5 Financial Tools for Small Business Owners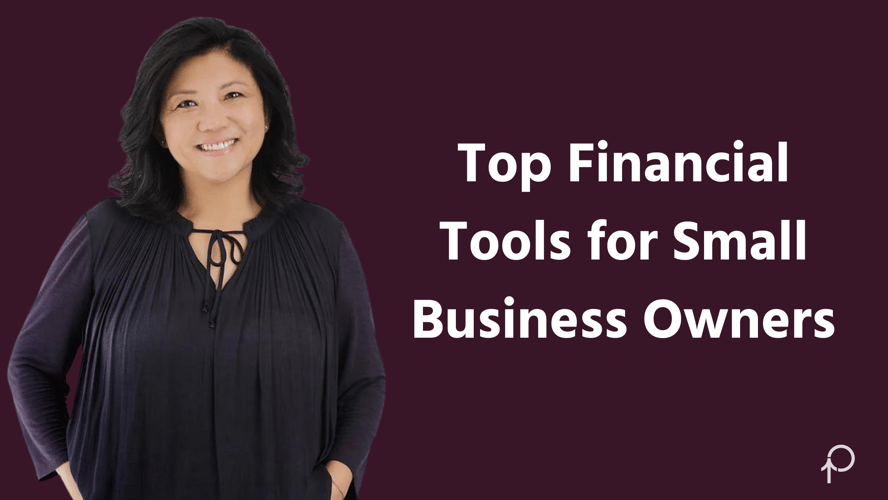 One of the best parts of my job as founder and CEO of Penelope is that I'm constantly learning. In the early days, when Penelope was just a glimmer of an idea, I would google everything. I have more than 20 years of experience in financial services, so I thought I would have no trouble with the financial piece of building a business. But the truth is, there isn't a day that goes by that I don't learn something new about every aspect of being a founder.
The other thing I love about having a business is that I get to connect with other founders and small business owners. These connections are essential—they inspire me and also offer me a much-needed community. Owning your own business is exhilarating for sure, but it can also be lonely, confusing, and exhausting at times. Making friends with other founders has been essential to my success—and I want to pay that forward, helping others who are just behind me on this journey.
A question I get asked frequently is how to choose the best financial products for your small business. And while I have lots of feelings on this topic, the truth is much of it has to do with personal preference and where you are in the process. Still, I wanted to give founders a jumping-off point, so ahead are a few of my favorite products that I would include in my small business toolkit.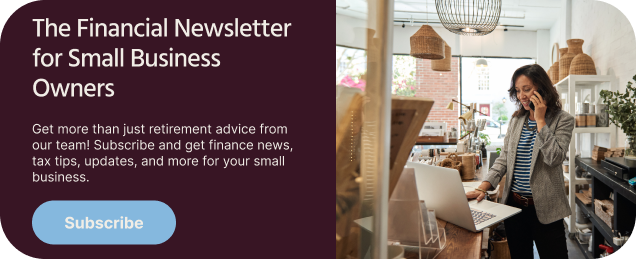 Jean's Small Business Toolkit
Business Credit Cards
The very first thing you need as a small business owner is a credit card. You should never, ever put your business charges on a personal card. It will make accounting so much more complicated at the end of the year.
Capital One and American Express both offer good small business credit cards. If you're just starting out, look for one with no annual fee. If you need to make a big purchase, you may want to choose one with an introductory 0% APR, so you can save on interest charges.
There are a few fintech startups that are trying to disrupt traditional small business credit cards. Ramp, Brex, and Mercury are three examples of these new corporate credit cards that offer small businesses some cool tech perks, like integrated expense management and financial modeling. These can be a good choice for growing companies that are looking for a holistic fintech solution.
Business Checking and Savings
Once you've got a credit card, you'll need a business checking account. First you need to ask yourself, do I like to talk to real people, or am I OK going a more digital route. My friend Cate Luizo, founder of Luminary, always recommends small business owners walk into their local bank branch and make friends with a banker. She's not wrong—these one-on-one relationships can be very helpful. But not everyone loves to do business in person, and unfortunately, sometimes minorities face discrimination when they go in search of financial support from a bank. One option is to seek out a community bank, which frequently focuses on helping local small business owners. Another is to work with a fintech company. Mercury and Brex also offer checking accounts alongside the credit card products.
When opening a business checking account, it's important to consider your cash flow situation. If you expect it to fluctuate from month-to-month, you'll want to make sure you choose an account that doesn't charge big fees for account minimums.
Accounting Software
It's so important to establish good accounting habits from day one. QuickBooks online is standard and fairly easy to use. It also integrates easily with most credit card and checking accounts. Bill is a good choice if you're looking for a simple way to track invoicing—both for yourself and your clients.
As you grow, you'll need to decide if you want to hire a fractional accountant. One tech solution is Pilot, which offers accounting and tax services for a monthly fee.
Retirement Plan
Of course, I'm also going to plug the importance of saving for your future, which can be really tough when you're just focusing on the day to day of running your business. Sometimes it feels impossible to think about next week let alone what things will be like for you in 20 or 30 years. But I built Penelope so we can take the onus of retirement planning off the shoulders of small business owners and provide a simple, affordable way for everyone to save for their future selves. With everything a small business owner has to do—I like to say that I'm both the CEO and the janitor—a 401(k) plan might be at the bottom of your list. But don't underestimate the power of compound interest. The right small business retirement plan will be a long-term gamechanger. Your future self will thank you.
Once you get these basics into place, you'll be in good shape financially. Of course there are dozens of other small business tools you'll need to consider. There are so many different project management tools out there—Asana, Monday, Notion—as well as CRMs (HubSpot, Braze, PipeDrive) and PEOs (JustWorks, Gusto, Rippling, if you want something more self-directed; TriNet or ADP, if you want a more full-service option).
At the end of the day, choosing the right tools is mostly about personal preference as well as the preferences of your team. You'll find that things change as you grow and what worked in the beginning might not be the best fit as you scale. I'm constantly reevaluating the products we use to make sure we're getting the most for our money and that the product makes sense for our team.
My list is just a jumping off point. You'll want to do your own research, ask friends, talk to experts. And I'd love to hear from you: What's your favorite product in your small business toolkit?