5 Reasons Franchises Are Attractive to Business Owners
Franchises have become a popular pathway for many aspiring business owners, offering a blend of entrepreneurial independence and a proven business model. But what makes them so appealing? Let's find out ...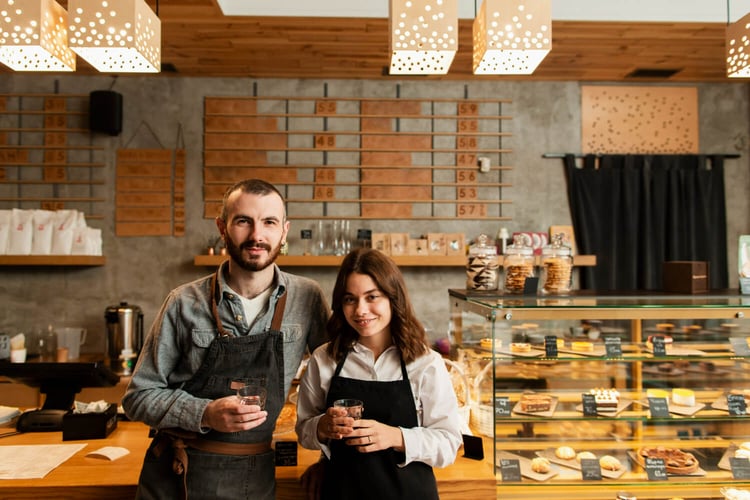 From brand recognition and marketing support to training and ongoing assistance, franchises often provide a smoother entry into the business world.
Owning a business comes with many benefits. In addition to the freedom of being your own boss, business ownership offers the opportunity to pursue your passions and the potential to earn significantly more money than when working as someone else's employee.
One of the most attractive options for those seeking to break into business ownership is buying into a well-known franchise. There are more than 712,274 franchise owners in the United States, according to the career site Zippia. In addition, there's more than 4,000 franchise brands in this country representing some 300 different categories, according to FranchiseDirect.
From popular fast-food restaurant franchises like McDonald's (which is the most lucrative franchise in the country) to fitness-oriented franchises like Club Pilates or Pure Barre and academic franchises like Mathnasium, there's a diverse spectrum of choices.
Accessing business ownership via a franchise provides a long list of unique benefits. Read on for a closer look at some of the reasons why franchise ownership can be an appealing route to business ownership.
1. Instant name or brand recognition
Perhaps the most obvious benefit of buying into a franchise is the built-in name or brand recognition.
Franchises like McDonalds and Dunkin' Donuts are household names and have been for decades. The same can be said for the convenience store 7-Eleven, another nationwide franchise and many of the other top franchise opportunities. Brand recognition can go a long way when you first open the doors to your business, making it easier to attract customers. Many successful franchises already have an established customer base, which is half the battle when it comes to succeeding as a new business.
2. Training and support
Yet another valuable benefit of buying into a franchise is the training or support that's typically provided. This is especially helpful for those who are first-time business owners or who have limited expertise running a business.
In many cases, a franchise brand will offer some type of initial training program in order to educate you about its business model, best practices and any other factors that are central to the way the business functions and serves customers. The training may even take place onsite at your business location and include helping new hires become familiar with how the business should operate. All of this assistance can go a long way toward helping you succeed and navigate running a business.
It's also not unusual for franchises to provide ongoing support after the initial training has been completed. While daily management of the business will be entirely your responsibility, it's likely that you'll have the ability to reach out to the brand's parent company with questions as needed.
3. Established business model
Franchises come with a proven business model that has already resulted in a track-record of success.
This eliminates some of the risk you take when starting a business. While you'll still have to put in plenty of hard work and likely long hours to help ensure that your local outpost of the franchise succeeds, having an established business model allows you to skip many of the pains associated with a start-up such as ensuring that you have a product or business that will attract customers.
4. Marketing assistance
Often franchises engage in national advertising campaigns from which you will also benefit from. McDonald's, Dunkin' Donuts and other nationwide chains all regularly engage in nationwide marketing and advertising.
You will likely still need to invest in some local advertising and promotion as well, but the national ads will also support your success. Some franchise companies may even help you come up with marketing campaigns and strategies both for the initial opening and on an ongoing basis.
5. Purchasing power
Becoming part of an established chain of franchised businesses typically provides access to a vast network of suppliers and the ability to purchase supplies for a significant discount. This is in contrast to the lack of purchasing or negotiating power you would have if you were to open an independent, stand-alone business. In many cases, a franchise parent company will wield its sheer size to help negotiate competitive prices on supplies for the franchise locations in its network.
Establishing benefits for your franchise employees
No matter which type of franchise you decide to establish, you'll need to establish human resources programs, including a benefits package designed to support your employees and their health and financial well-being. This is critical to attracting and retaining talented employees. Retirement benefits are a top factor among individuals when deciding on a job offer, according to a study conducted by Accenture.
There are many options for retirement programs. This includes a variety of choices suitable for small businesses such as 401(k) plans, SIMPLE IRAs, and SEP IRAs.
A 401(k) retirement plan is the most common option made available to employees in the United States. In fact, 52 percent of employers offer their employees a 401(k) or a similar employee-funded retirement plan, according to a 2020 survey conducted by Transamerica Institute and its Transamerica Center for Retirement Studies (TCRS). These plans can be low-cost, easy to establish, and offer a great deal of flexibility for businesses of all sizes.
If you're unsure about how to establish a retirement program for your franchise business or would like more information about starting a 401(k) program, contact Penelope. We've designed 401(k) retirement plans to streamline decision-making for busy business owners.
The takeaway
While there's a great deal of work involved in starting a business of any type, including a franchise, there are many benefits to franchises as well. Buying into an established brand brings instant name recognition and often a well-established customer base. These factors can help eliminate some of the risk associated with opening a business.
If you're considering a franchise, be sure to research all of the franchise options available, review their business models and their track-record of success. Once you've settled on a specific franchise to pursue and are preparing to open, it's important to think about the benefits you'll offer employees—including retirement programs.
With the right plan and partner, businesses can benefit from improved employee engagement and loyalty while helping them build their retirement savings. Get started today with a free, no-obligation consultation with a 401(k) retirement specialist.